Teddy Bear Pendant - Rose Gold
5.25mm Akoya cultured pearl and 0.03ct of diamonds set in 18k rose gold. The chain is 50cm long. The bear features a diamond earring and has adjustable legs.
Contact us
This product is not available online at this time.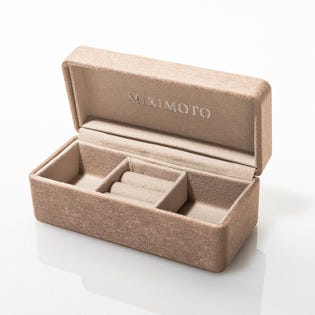 Complimentary Gift
All orders placed on our e-store over £500 will automatically receive a complimentary gift of a Jewellery box.
TERMS & CONDITIONS:
Limited availability. Valid until 31st January 2022, while stocks last. Jewellery box will be sent at the same time as the order.